Practice Lead, Applications
33 Years in IT
About Cole Cioran
Cole Cioran leads the Applications at Info-Tech Research Group. Over the past 32 years, he has developed software; designed data, infrastructure, and software solutions; defined systems and enterprise architectures; delivered enterprise-wide programs; and managed software development, infrastructure, and business systems analysis practices.
Cole has worked in the mobile, ERP, and financial services sectors. Prior to joining Info-Tech Cole was a Client Services Director at Blueprint Software Systems where he delivered enterprise software, practice development, and change management programs to over 50,000 people at over a dozen Fortune 50 companies. Prior to that Cole managed the Software Development, Infrastructure, and Systems Analysis practices at Mackenzie Investments where he increased productivity by 30%, on time delivery by 100%, and employee engagement by 25%.
These experiences have also made Cole realize that effective applications practices are about much more than software and hardware. Technology does not solve problems unless people, processes, tools, and organizations change as well. Beyond technical certifications such as Disciplined Agilist, TOGAF, and Business Resilience for IT, he is a certified change management professional. Cole also completed his Master of Arts in Leadership in 2015 with a study of complexity, motivation, and team building in a globally distributed organization.
Applications Advisory Department Overview
The Applications Advisory team supports application development and management processes for custom and major enterprise apps. The core research and advisory services areas we provide to guide our members are:
- Define an Application Department Strategy
- Define Application Portfolio Management, Discovery, and Rationalization Practices
- Implement Product Management and Ownership
- Agile and DevOps transformations and related tools
- Modernize the Software Delivery Life Cycle ((including Requirements Gathering, Business Analysis, Application Architecture, Application Design, Application Development. Quality Assurance and Testing, and Release Management and related tools)
- Process Automation including Business Process Management, Improvement, Robotic Process Automation and Low Code Development
- Management and Maintenance of applications
- Enterprise Applications Strategy, Selection, Implementation, Optimization, and Management (specifically for Enterprise Resource Planning, Core Financials and Asset Management, Supply Chain Management, Product Lifecycle Management, Human Resources/Capital Management, Learning Management, Customer Relationship Management, Health Care Records Management, and Student Information Management)
My Company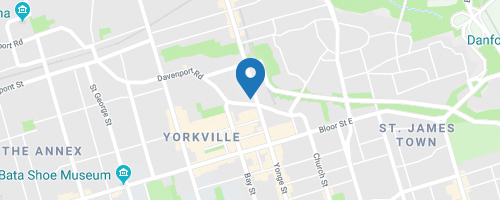 Info-Tech Research Group
888 Yonge Street, Toronto, ON, Canada M4W 2J2
251 - 1000 Employees
www.infotech.com
Sites